Product Description
HUMZOR NexzDAS Lite is an Android-based diagnostic tool.Multi-function, Multi-mode Diagnosis, Your Customized Transformers, NexzDAS Lite offers the perfect diagnostic solution for shops and technicians who demand unrivalled smart technology and smart repairs.
Humzor NexzDAS Full-system Auto Diagnosis Tool OBD2 Scanner Key Programmer
Top 7 reasons to get Humzor NexzDAS:

1.Android, iOS, Windows Available
Freely choose Smartphone, Tablet and PC (under developing) to achieve intelligent and efficient operation.

2.Free Download; Free Update; Free Shipping; Free Return
Free download and update for wide vehicle models in the App Store of the software. Get it with fast delivery and 30-days no risk return policy.

3.Full-System Diagnosis
Full-system quick scan for passenger cars, deep diagnosis on all the electronic systems of the car with detailed report.

4.Continuously Releasing New Functions
More advanced functions are under developing now for later release, such as ECU coding & programming, more supported models, etc. All free to update gradually.

5.User-Friendly Experience
Quick access to VIN Query, DTC Query, Data Manage, Data playback, Feedback icon, Screenshot, etc. fully provide you with intelligent and easy operation.

6. Remote Assistance Offered
Perfect after-sales service with all-round help, we continuously listen to your voice, contact us and feedback to get professional help in time.

7.Customized Functions, Get More Licenses
Choose what you need mostly and then pay to get license instead of being given many idle functions, saving you lots of money.

-License 1: Special Functions (+ $50)
Reset service: Oil Reset, TPMS, ABS, SAS, TPS, DPF, EPB, Battery Test, Injector Adjust all included to meet your extra demands.

-License 2: Key Programming (+ $99)
Professional and convenient IMMO, add new key, erase keys, key programming, all key lost via OBD...

-License 3: Diagnosis for Commercial Vehicles (+ $299)
Trucks, Construction machinery, Agricultural machinery, Engine systems, Electronic control systems, natural gas systems, exhaust gas treatment systems included...
What is NexzDAS?
NexzDAS professional diagnostic tool is just like a transformer.
With optional diagnosis, reset service and key programming, offers to a great extent the perfect diagnostic solution for mechanics who demand unrivalled OE level smart technology and smart repairs.
Android, iOS and Windows multi-mode operating systems also achieve diverse choice, making car repair more intelligent, convenient and efficient.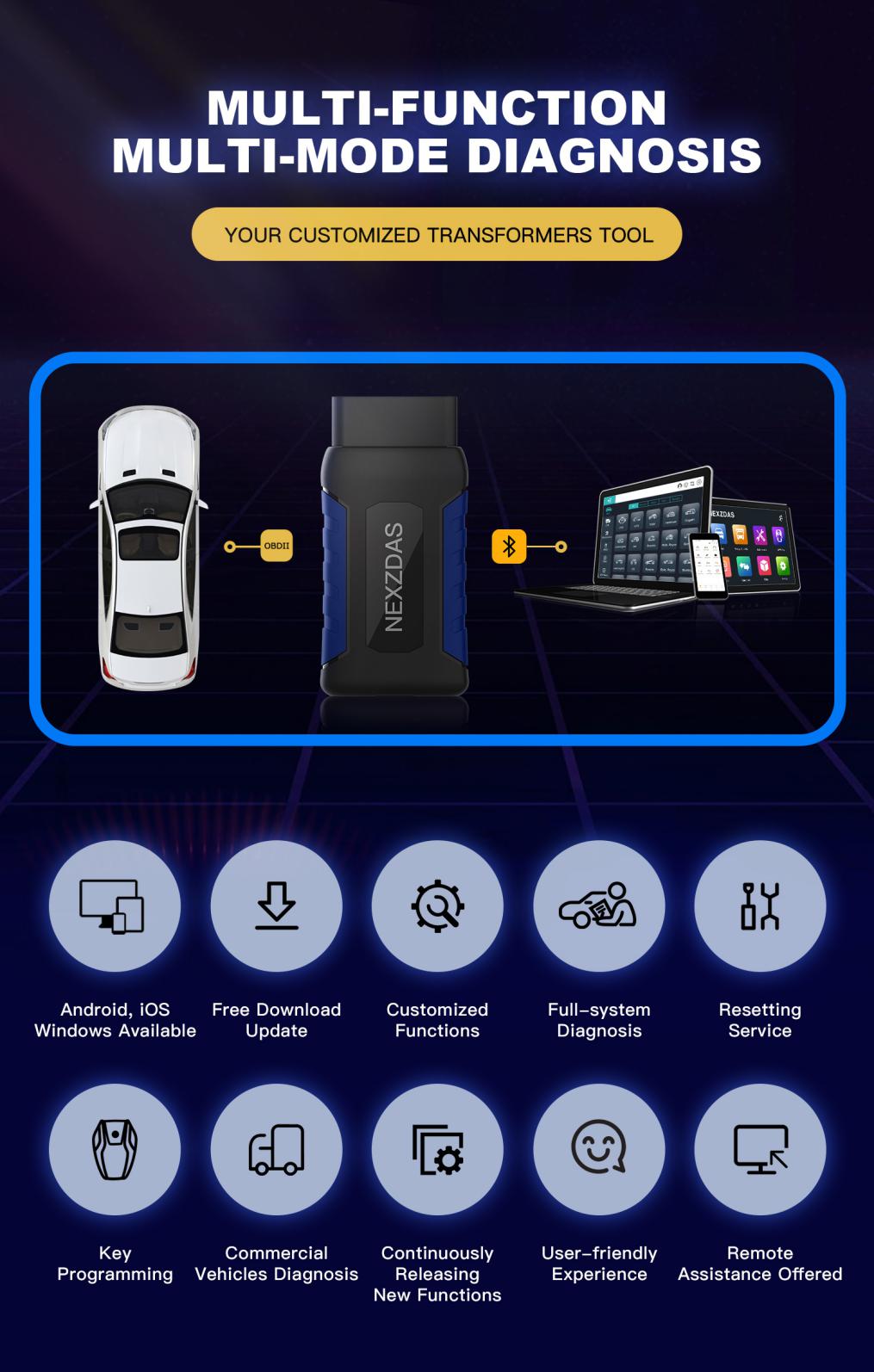 What Can NexzDAS Help With?
Customized function greatly meet your extra demands for intelligent diagnosis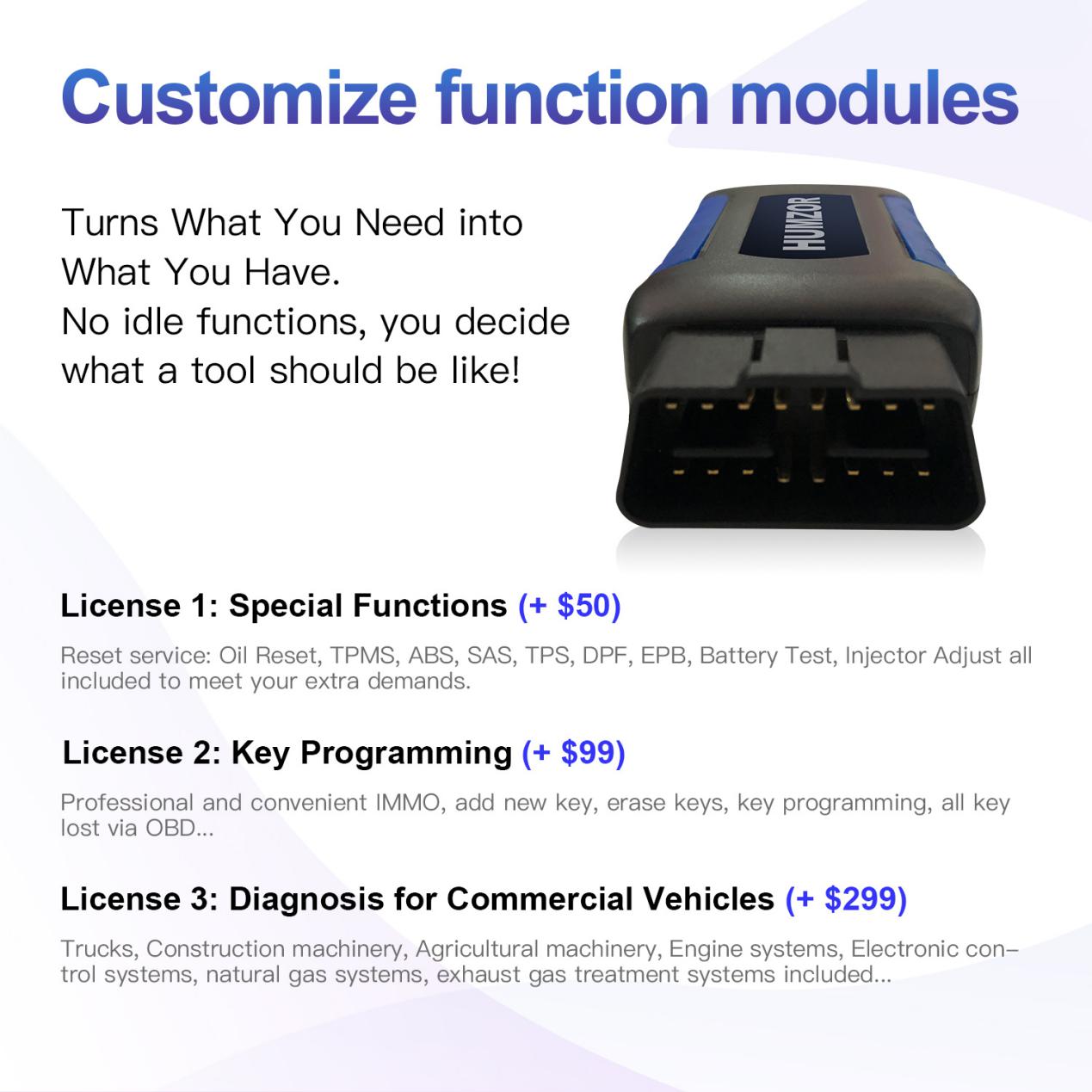 Full-System Diagnosis for Passenger Cars
Input the VIN and automatically recognize it, or manually select the vehicle model, type and year to start the quick scan for all the control units and
get the inspection result with detailed DTC description.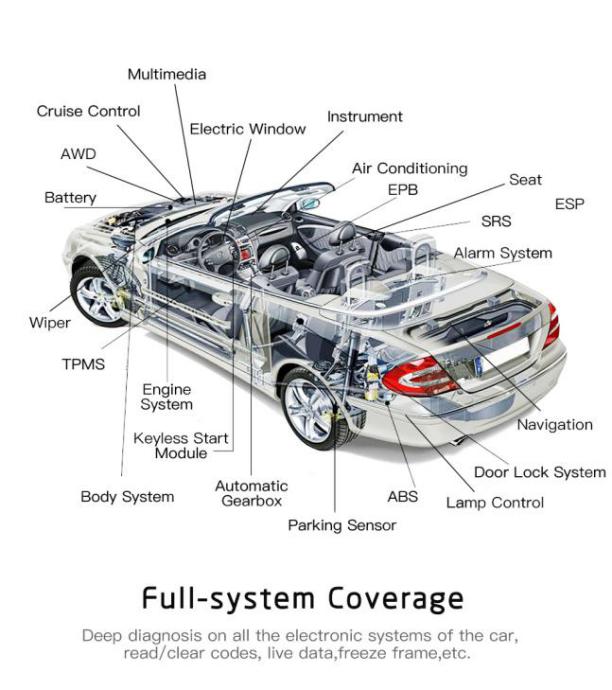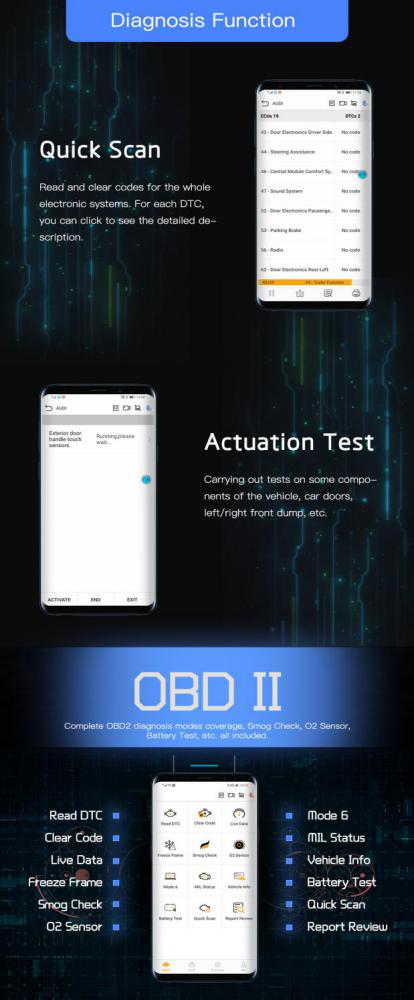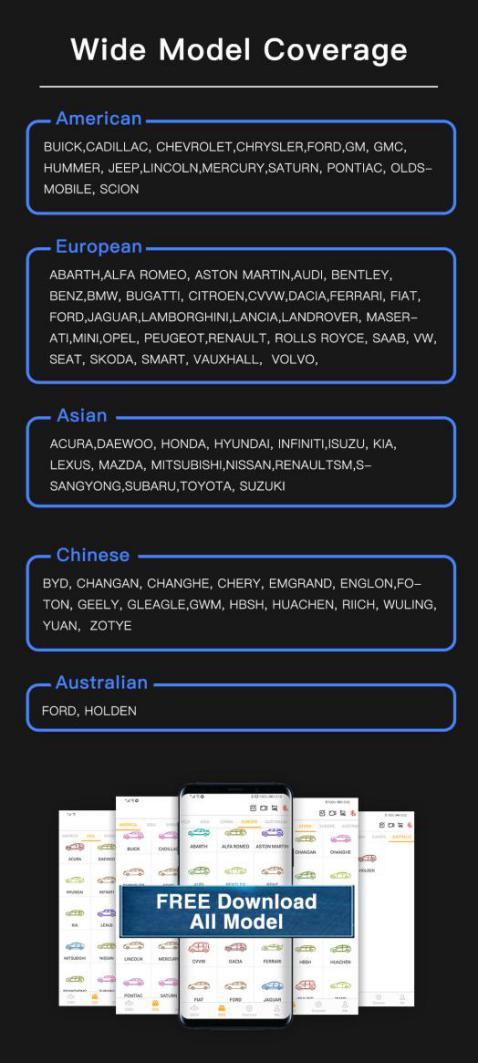 NexzDAS Lite Vehicle Coverage:

American:BUICK, CADILLAC, CHEVROLET, CHRYSLER, FORD, GM, GMC, HUMMER, JEEP, LINCOLN, MERCURY, SATURN, PONTIAC, OLDSMOBILE, SCION

European:ABARTH, ALFA ROMEO, ASTON MARTIN, AUDI, BENTLEY, BENZ, BMW, BUGATTI, CITROEN, CVVW, DACIA, FERRARI, FIAT, FORD, JAGUAR, LAMBORGHINI,
LANCIA, LANDROVER, MASERATI, MINI, OPEL, PEUGEOT, RENAULT, ROLLS ROYCE, SAAB, VW, SEAT, SKODA, SMART, VAUXHALL, VOLVO

Asian:ACURA,DAEWOO, HONDA, HYUNDAI, INFINITI,ISUZU, KIA, LEXUS, MAZDA, MITSUBISHI, NISSAN, RENAULTSM, SSANGYONG, SUBARU, TOYOTA, SUZUKI

Chinese: BYD, CHANGAN, CHANGHE, CHERY, EMGRAND, ENGLON, FOTON, GEELY, GLEAGLE, GWM, HBSH, HUACHEN, RIICH, WULING, YUAN, ZOTYE

Australian: FORD, HOLDEN

More Models Coming Soon...

Special Functions (Get license at $50)

NOTE: These special functions are not for all car models, if you are confused, please send me your car model and we will check it for you.

| | |
| --- | --- |
| Oil Reset | Baic, BYD, Chery, FAW CAR, Greatwall, JAC, Luxgen, Soueast, Rover, ACURA, AUDI, BENZ, BESTURN, BENTLEY, BUICK, BUGATTI, BMW, CADILLAC, CHRYSLER, CITROEN, DACIA, DAEWOO, DODGE, FERRARI, FIAT, FORD, GM, HOLDEN, HONDA, HUMMER, HYUNDAI, INFINITI, ISUZU, JAGUAR, JEEP, KIA, LANDROVER, LAMBORGHINI, LEXUS, LINCOLN, MASERATI, MERCURY, MINI, MITSUBISHI, NISSAN, OLDSMOBILE, OPEL, PEUGEOT, PORSCHE, PONTIAC, RENAULT, ROLLS-ROYCE, ROMEO, ROVER, SAAB, SATURN, SCION, SEAT, SKODA, SMART, SUBARU, SUZUKI, TOYOTA, VAUXHALL, VOLVO, VW |
| TPMS | AUDI, BENZ, BUICK, BMW, CADILLAC, CHRYSLER, DODGE, FORD, GM, GMC, HONDA, HUMMER, HYUNDAI, INFINITI, JAGUAR, JEEP, KIA, LANDROVER, LEXUS, LINCOLN, MERCURY,MITSUBISHI, NISSAN, PORSCHE, PONTIAC, SATURN, SCION, SGM, SUBARU, TOYOTA, VW |
| Injector Adjust | CITROEN,FIAT,HYUNDAI,JAGUAR,KIA,LANDROVER,MITSUBISHI,OPEL,SUBARU,VAUXHALL |
| EPB | BMW, CITROEN, DAEWOO, GM, HONDA, HYUNDAI, JAGUAR, KIA, LANDROVER, OPEL, PEUGEOT, RENAULT, SAAB, SUBARU, TOYOTA, VAUXHALL, VOLVO, VW |
| DPF | BMW, CITROEN, DAEWOO, JAGUAR, LANDROVER, OPEL, PEUGEOT, SUBARU, VAUXHALL |
| Battery Change | FORD, JAGUAR, LANDROVER, LEXUS, TOYOTA, VOLVO |
| SAS | BAIC, BAOJUN, BYD, ZOTYE, Soueast, Haima, DF_FENG_XING, DF_FENG_SHEN,DF_XIAO_KANG, Chery, ROEWE, TRUMPCHE, Geely Emgrand, Geely Englon, Geely Gleagle, JAC, JMC, LIFAN, Greatwall, DAEWOO, SsangYong |
| Throttle Sensor | Baojun, BYD, ACURA, BMW, CHRYSLER, DAEWOO, BUICK, Cadillac, Chevrolet, Holden, Pontiac, Saturn, HONDA, JEEP, KIA, NISSAN, TOYOTA,VOLVO |
| ABS | DAEWOO, JAGUAR, LANDROVER, OPEL, RENAULT |


Key Programming (Get license at $99)
Immo Code Reading: Can read the Immo code of specific car models.

Key programming: Greatly supports key matching.

Add car key: Add and match new key to the car.

Erase car key: Delete the key that does not need.

Key information reading: Read the information of the key, quantity, frequency etc.

All key lost: Support most cars all key lost via direct OBD matching.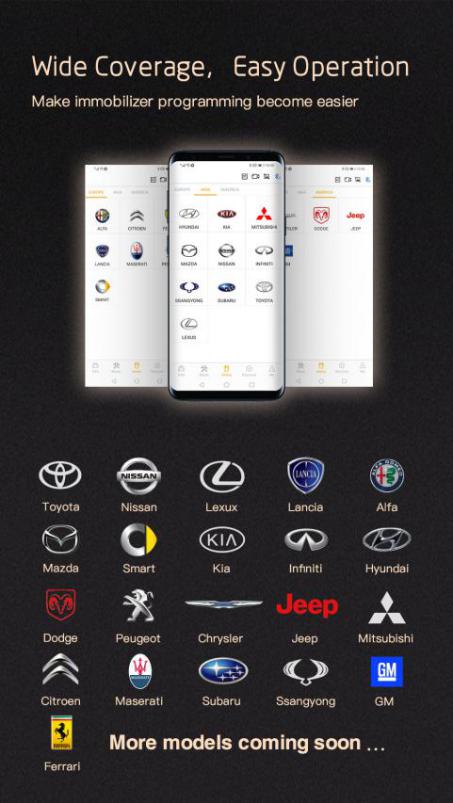 Diagnosis for Commercial Vehicles (Get license at $299)
(Note: Android & iOS Supported)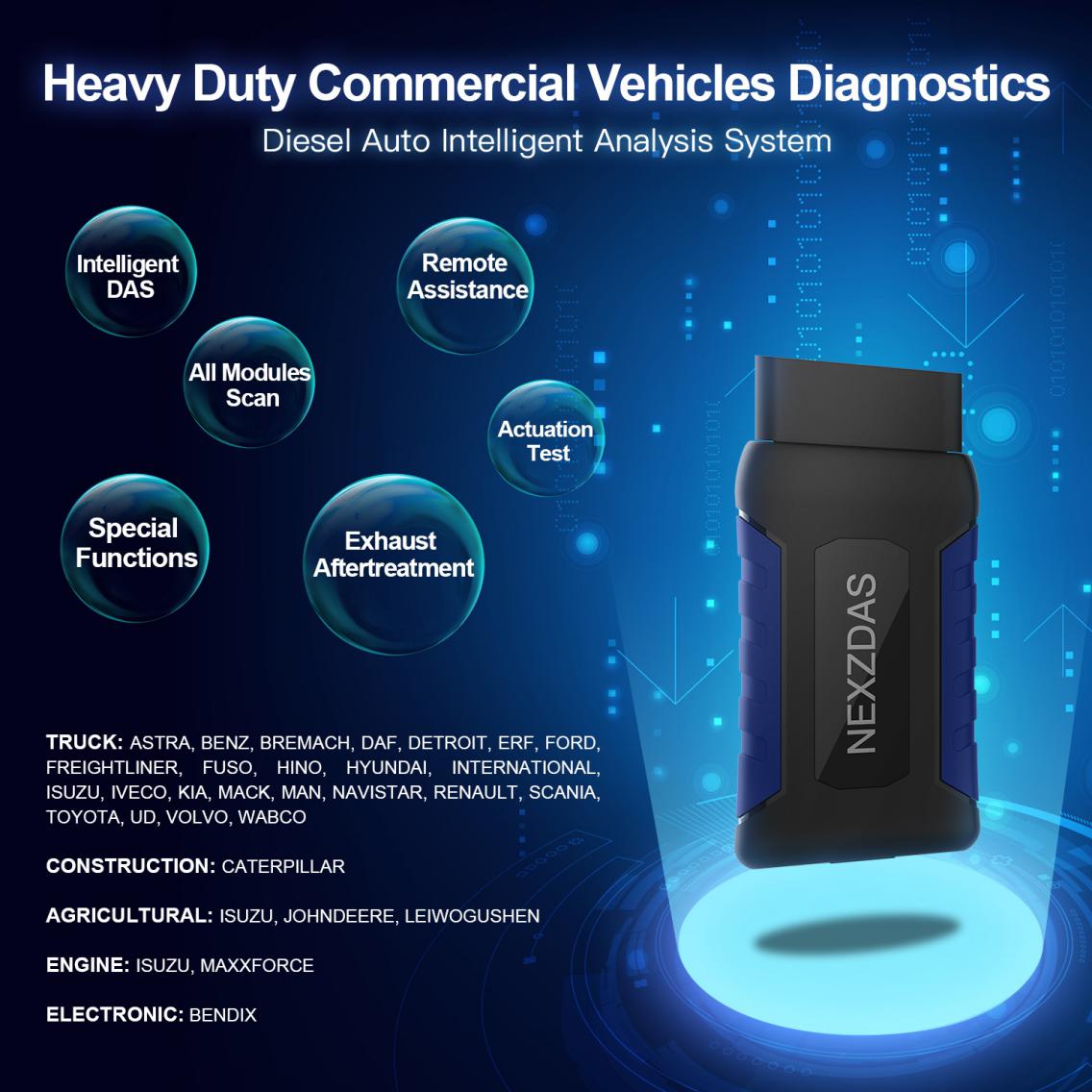 TRUCK: ASTRA, BENZ, BREMACH, DAF, DETROIT, ERF, FORD, FREIGHTLINER, FUSO, HINO, HYUNDAI, INTERNATIONAL, ISUZU, IVECO, KIA, MACK, MAN, NAVISTAR, RENAULT, SCANIA,
TOYOTA, UD, VOLVO, WABCO
CONSTRUCTION: CATERPILLAR
AGRICULTURAL: ISUZU, JOHNDEERE, LEIWOGUSHEN
ENGINE: ISUZU, MAXXFORCE
ELECTRONIC: BENDIX
Continuously Releasing New Functions,All Free to Update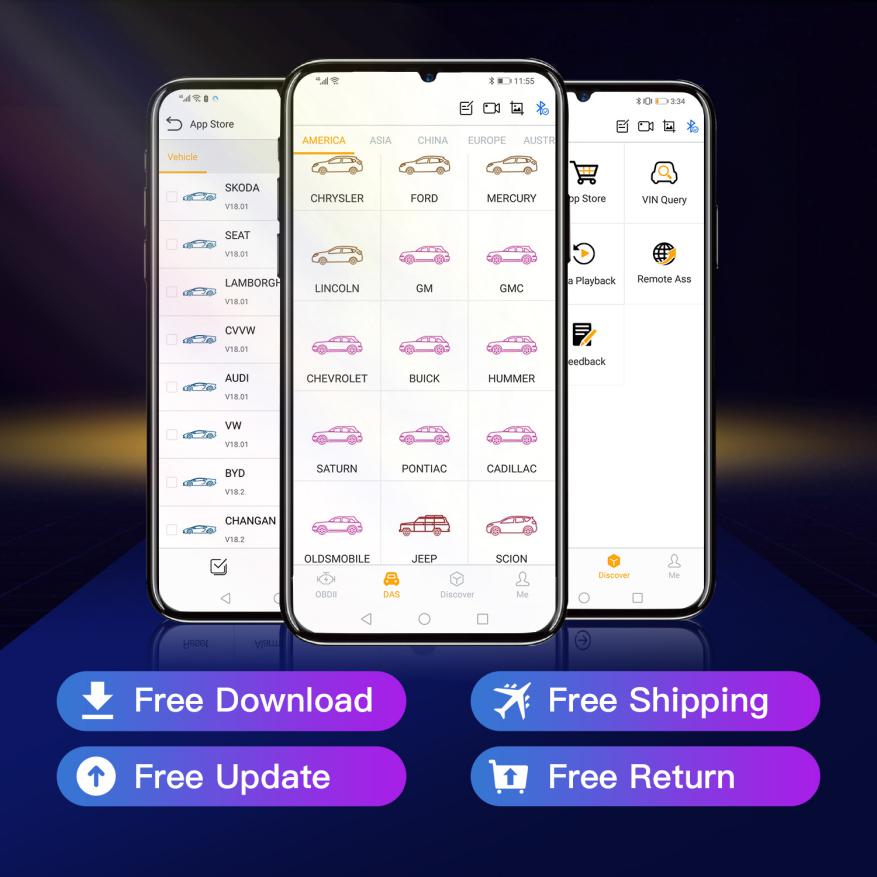 Would you like to see how powerful it would be?
GET IT NOW!
User-friendly experience, All- round Help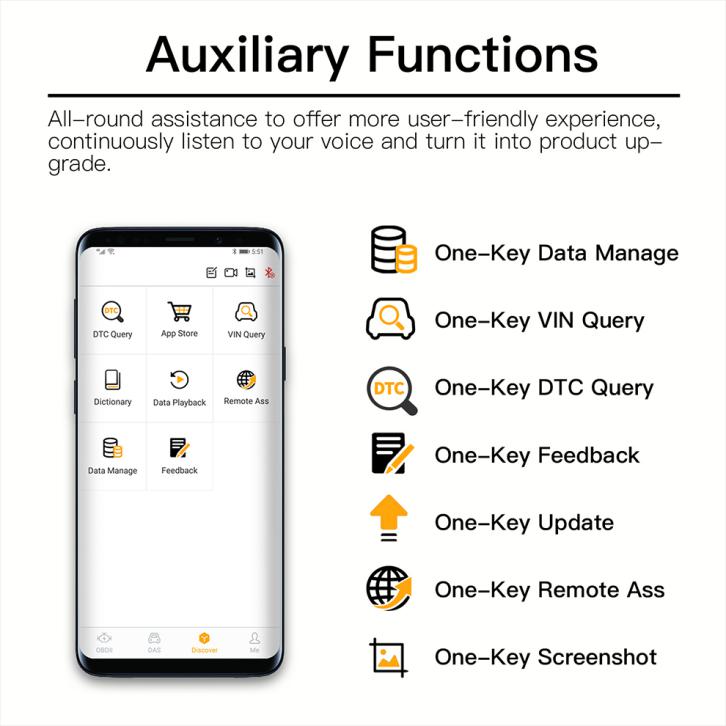 One-Key DTC Query: powerful database available for you to search code definition and description.

One-Key Data Manage: check the stored information at anytime and anywhere, both images and videos.

One-Key VIN Query: search the car information online. Input the VIN or scan it directly.

One-Key Feedback: Multi methods to contact us and feedback your questions by clicking the button at the top right corner.

One-Key Update: No PC, no SD card. Get new version upgrade information in time and choose to update it at fast speed within App.
NexzDAS Lite Specifications:

Operating System

Android system( iOS & Windows released later)

Communications

Bluetooth 4.2

Operating Voltage

9~30V DC

Operating Temperature

-20~70°C(14-158℉), Relative Humidity: < 90%

Storage Temperature

-40~85°C(-40-185℉), Relative Humidity: < 90%

Average Power Consumption

<2W

Dimension

97mm*47mm*26mm
NexzDAS Lite FAQ

1.Where to download APP?
-For NexzDAS APP, please kindly search 'NexzDAS' on Google Play or kindly scan the QR code below to download.

2.How to connect the Bluetooth?
--After plug into the VCI, open the NexzDAS App and click the Bluetooth icon at the upper right corner within App to connect it directly, the icon light will turn into blue which means connection succeeds. If it can not be connected the first time, please kindly exit the software completely and try again.

3.Why cannot I binding the product, it shows serial number does not exist?
--Please make sure you download the right software "NexzDAS". If the problem still exists, please contact us and offer your S/N for a check

4.Do I need to connect the PC to update for Phone version?
--No, just click 'Me' 'Upgrade' to complete the process within APP.

5.Why there is nothing listed when I login, no models or functions?
--Please click 'Discover' 'APP store' and choose download the models and functions you need.
Package includes:
1pc x Humzor NexzDAS VCI
1pc x Password Envelope
1pc x Quick Start Guide
---
Shipment Option and Delivery Time In OBDiitool.co.uk

1. Shipment from Shenzhen/ Hongkong warehouse

1)DHL Shipping and Other Express Service:
Take About 5-7 working days
DHL will be the default delivery method
To help you clearance we will declare a lower price on the invoice to help clearance.
If address is remote area, you need pay remote freight 35 USD or we will ship by Normal Post or Yanwen/EMS/Aramex Express.
For some eu countries, there might be customs duty problem, if you have any special rquest on this, you can email to inform us your suggestions.
2)Yanwen Express:
Take About 7-10 working days,No Tax Problem
Usually No Tax for European Countries or Remote Area . The tax was pre-paid, when package reached, there's no tax no extra fee for customers.
Due to high custom tax in European Countries,Like Germany, Greece,Romania,Sweden,France,etc, we will use Yanwen express as first option, if you will need faster DHL shipment, please contact us ,thank you.
3)Normal Registered Airmail Post way
Take About 10-16 working days, Sometimes will be 20 days.
Registered Airmail Includes Netherlands Post, USPS Post, Singapore Post, Hongkong Post, etc
Order amount less than 150USD, and package weight less than 2KG will be sent by Registered airmail.
But if you feel it is really slow, and want us to send by DHL, you can choose "Premium Delivery" and pay for the extra shipping for express service. finally we will send it by DHL.
2. UK, EU Warehouse Shipping:
UK Customers Check: Ship from UK
EU Customers Check: Ship from Czech, it's ok to ship to all the EU countries.
Take About 3-7 working days, Free TAX, faster shipping with cheaper price.
If US/UK Stock was sold out, your order will be shipped from China via DHL or YANWEN(No Tax).
Because of the UK Brexit and Pandemic, UK warehouse can't ship to other EU countries at present.
EU Warehouse was located in Germany/Czech and it only can ship to EU country:
Germany, France, Spain, Netherlands, Finland, Sweden, Austria, Belgium, Bulgaria, Croatia,
Czech Republic, Denmark, Estonia, Greece, Hungary, Ireland, Latvia, Lithuania,Luxembourg,
Malta, Poland, Portugal, Republic of Cyprus, Romania, Slovakia, Slovenia,5-7 DaysRoyal Mail/ DHL
After-sale service:
We can offer you lifetime customer service and tech support.
If you have any problems, please provide error image or video to show the problem, and kindly describe it in detail;
Technician will try their best to help you solve the problem. If there are no solutions, you can return for a refund or get a new one for replacement.
For any question, please contact us at:
Whatsapp:+86 18054815707
Email: Sales@OBDIItool.co.uk
Skype: Sales@OBDIItool.co.uk
Hot line: +86 18054815707
Accepting bulk purchases, We can Offer you wholesale price
We are the agent for many original brand such as Autel, Xhorse, OBDstar, VXdiag, XTOOL,Launch,CGDI, Yanhua ect.
OBDiitool.co.uk OBDII tool online supplier
Accepting bulk purchases, We can Offer you wholesale price.
OBDiitool.co.uk is a OBDII tool online supplier providing best-quality ECU chip uning tools, car diagnostic tools, OBDII Code scanners, car key programmers, heavy duty scanners, locksmith tools etc.
Besides, we are the agent for many original brand such as Autel, Xhorse, OBDstar, VXdiag, XTOOL,Launch,CGDI, Yanhua ect.